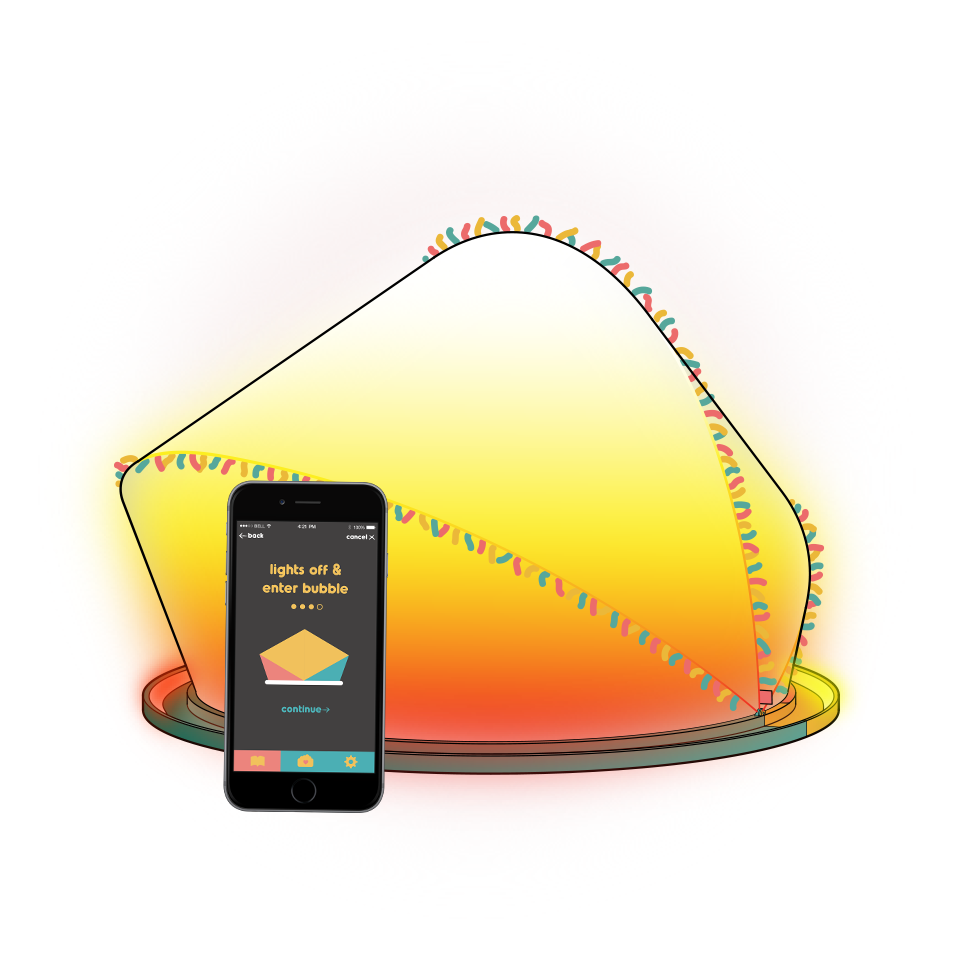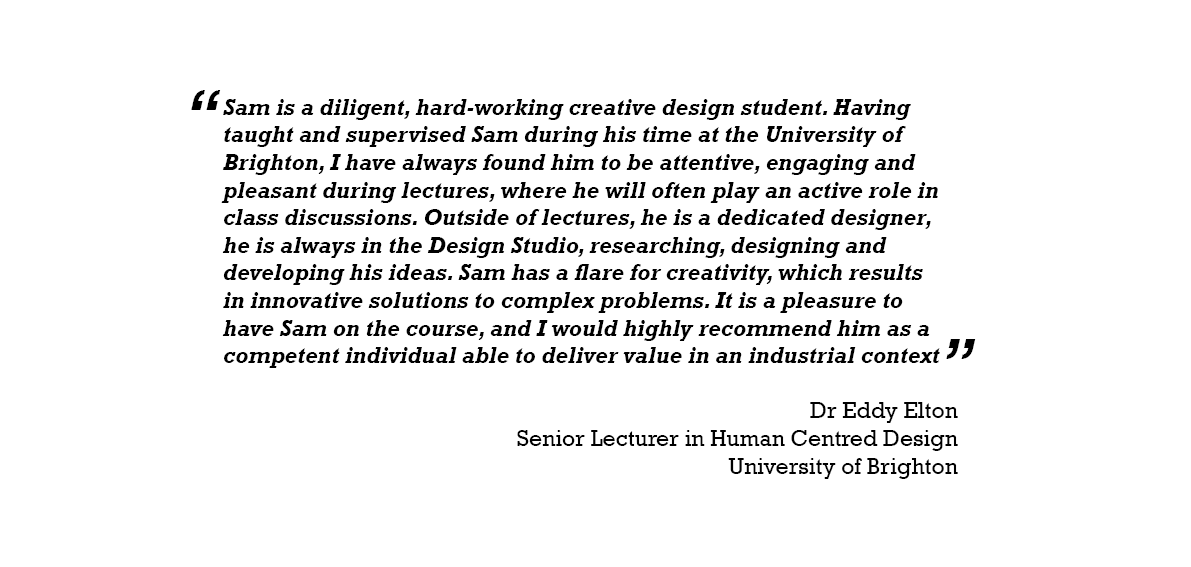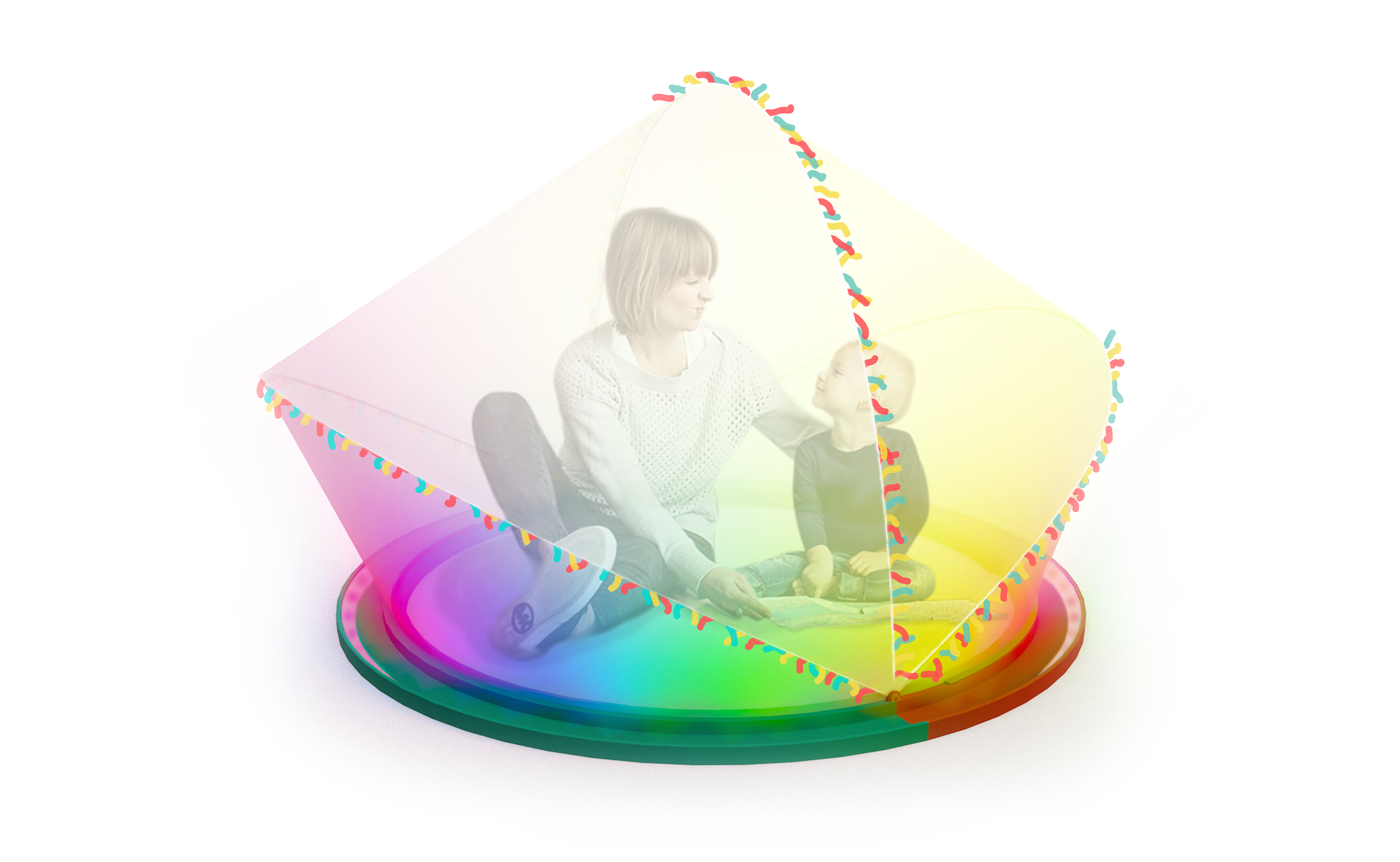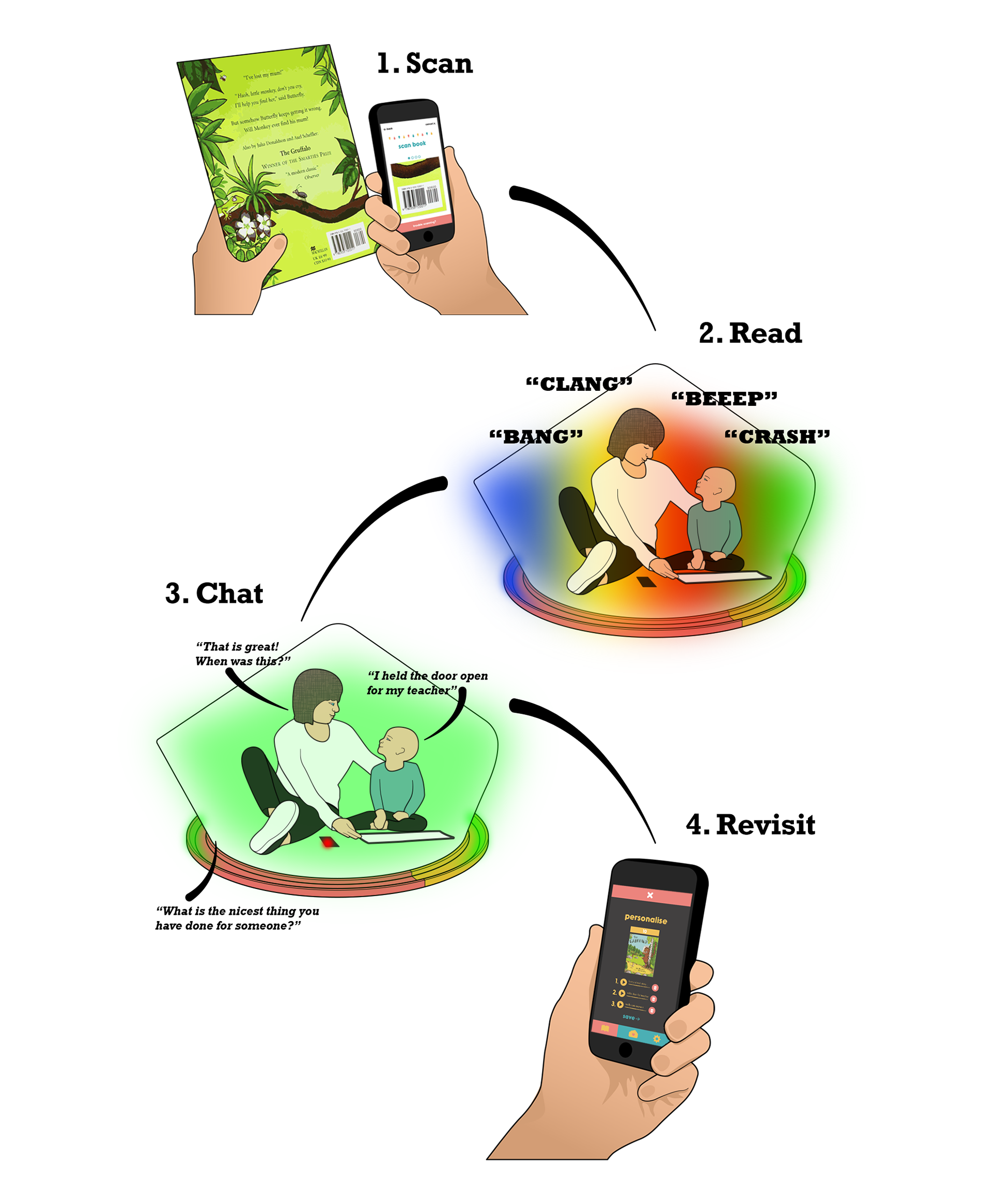 A mobile application allows users to scan existing children's books. The users voice is picked up and transformed into unique light and sound shows. Related questi

ons

are prompted and the conversations are recorded and stored. These can then be replayed and personalised by the user -
keep scrolling for application development.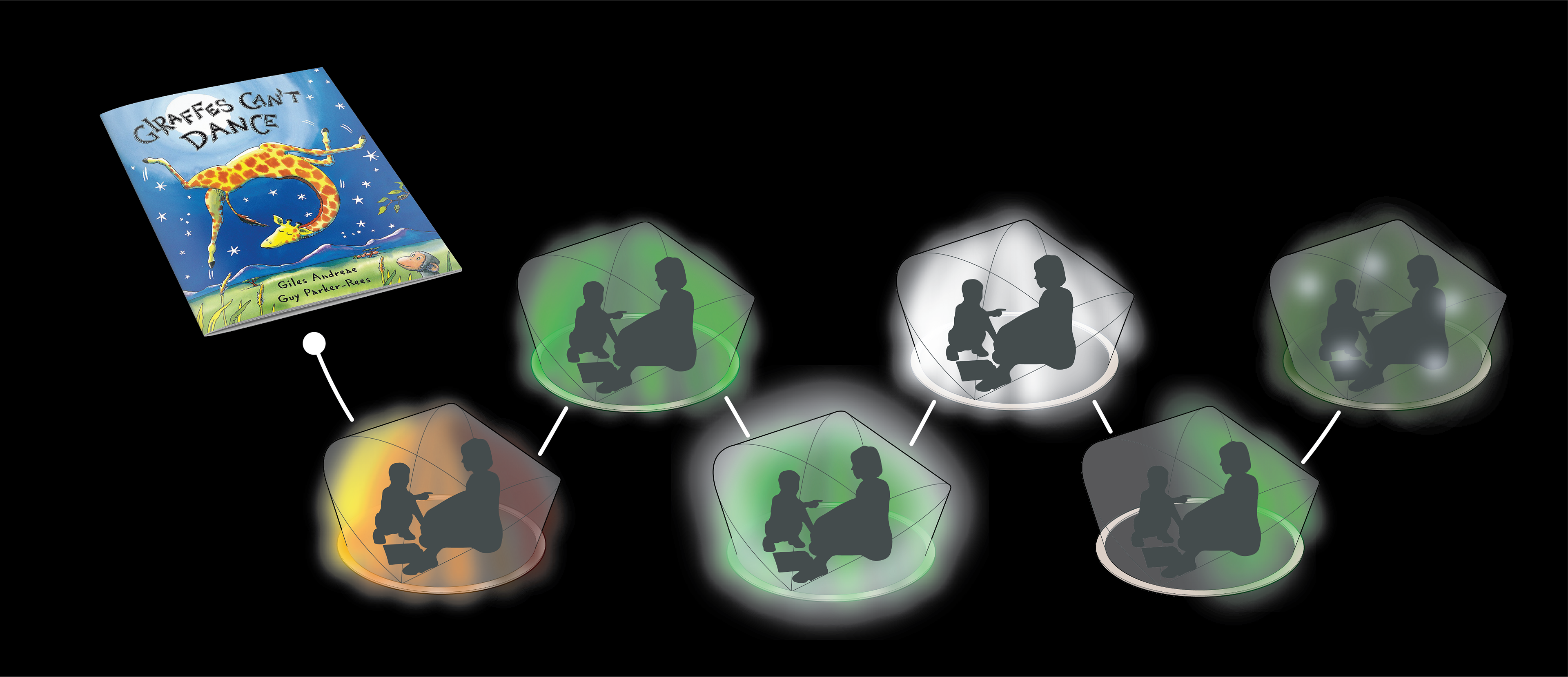 Half scale prototype showing the proof of concept.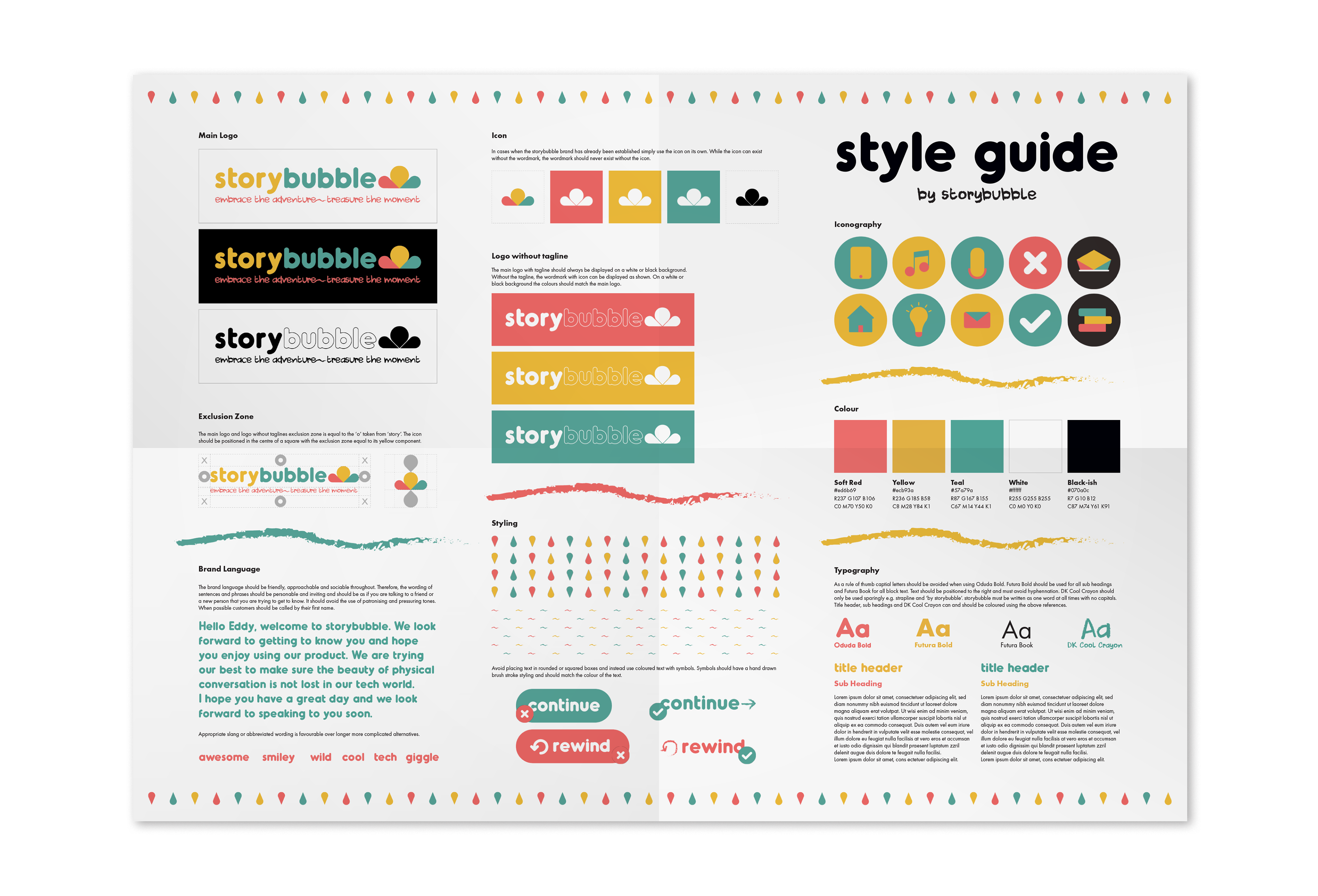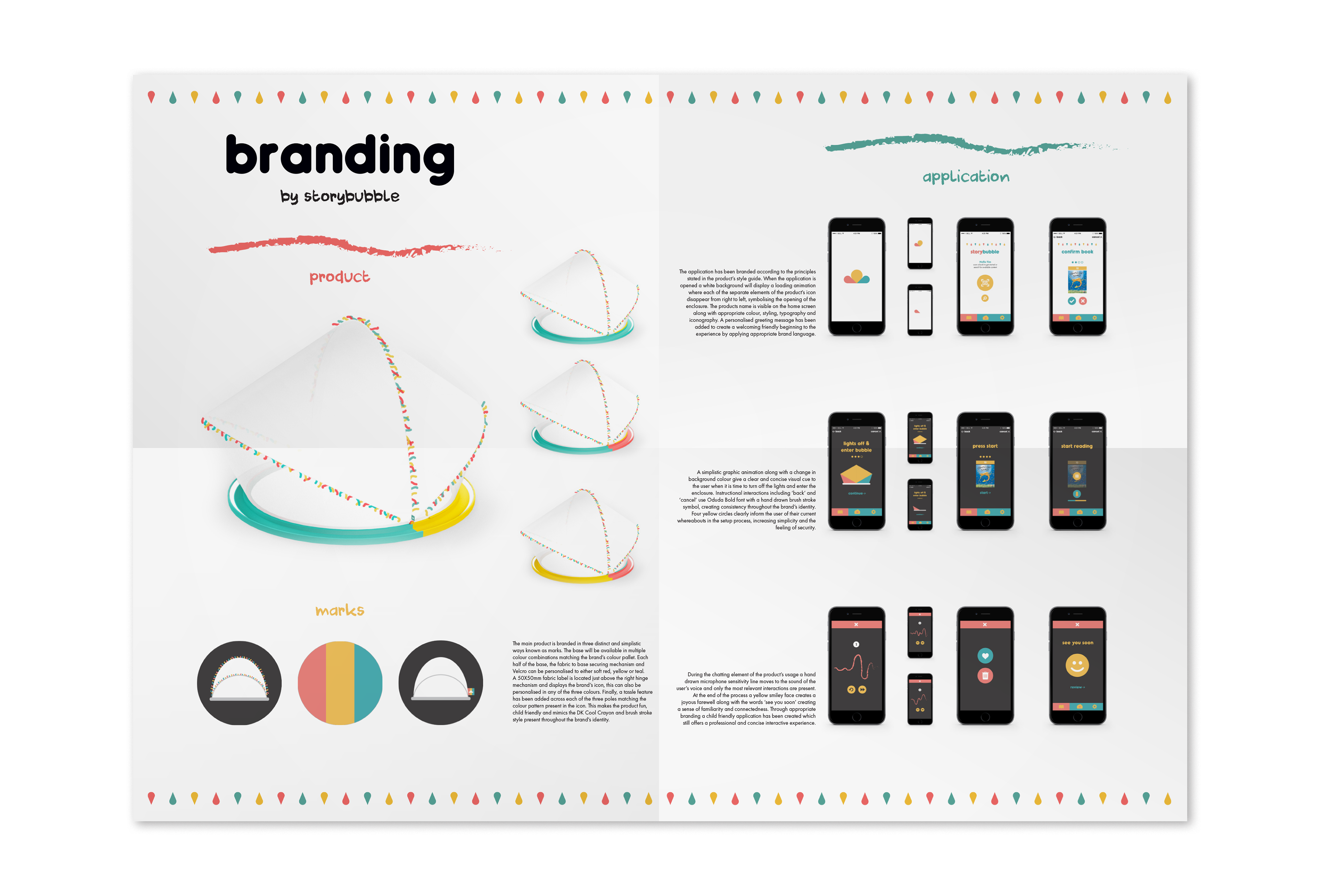 Understanding the problem by talking with teachers.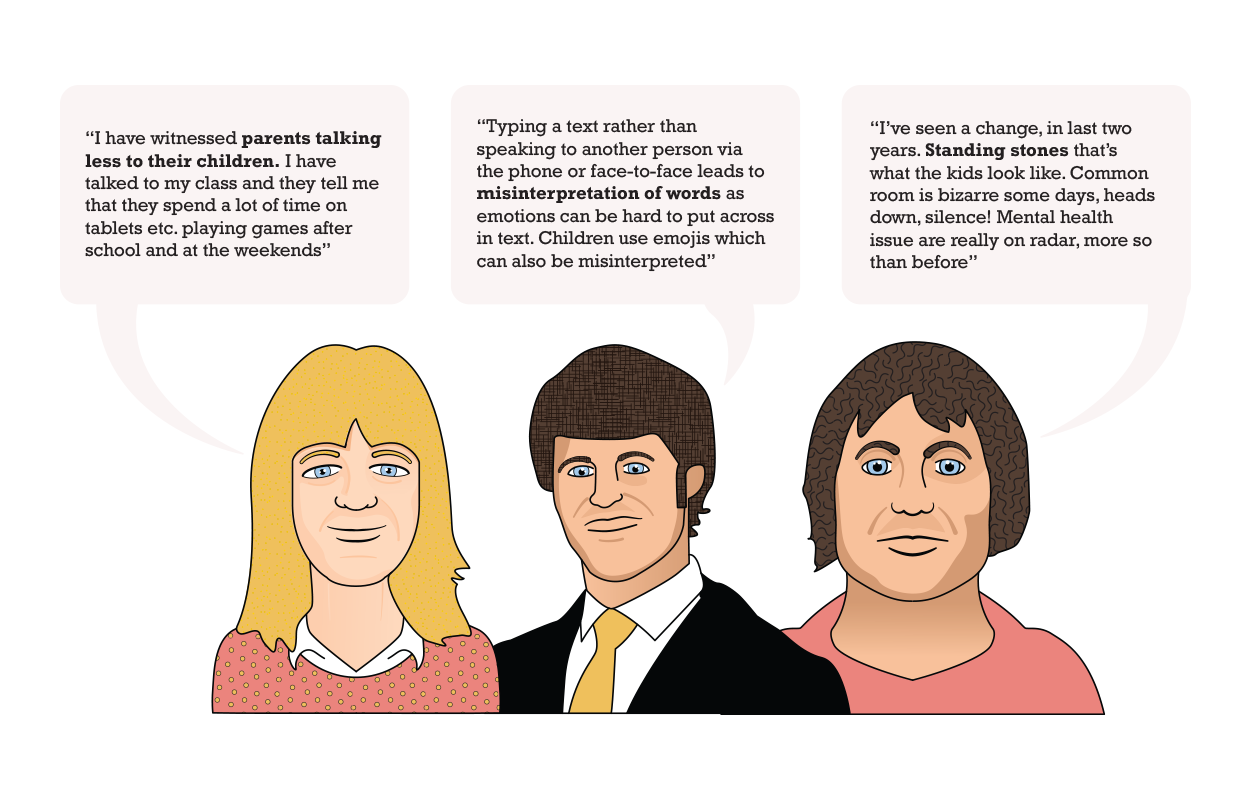 Finding latent needs with a child friendly cultural probe research method.
Using info-graphics to present primary research findings within 
a visual report.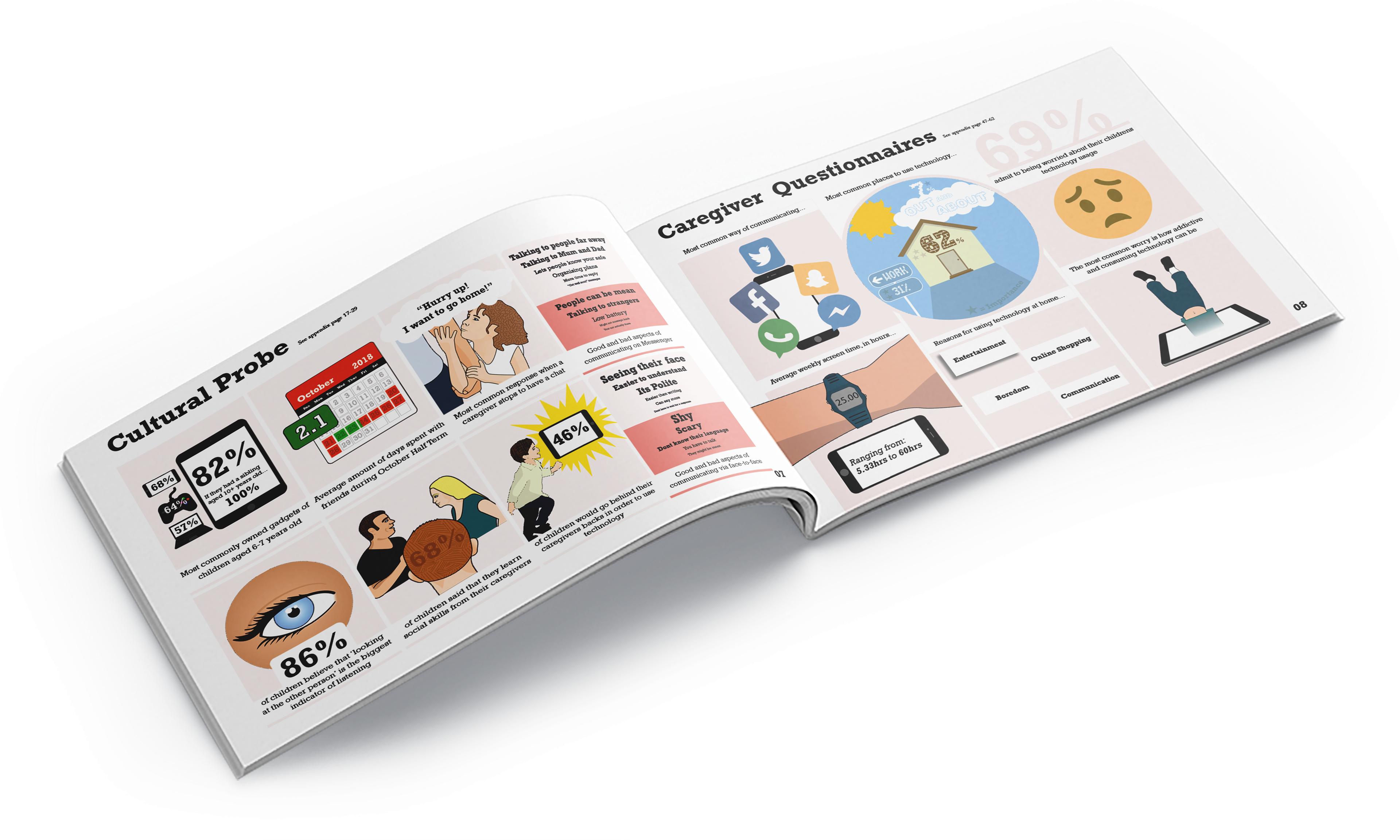 Using an array of creative techniques to create initial concepts including: brainstorming, bundling, creative toolkit and design charrette.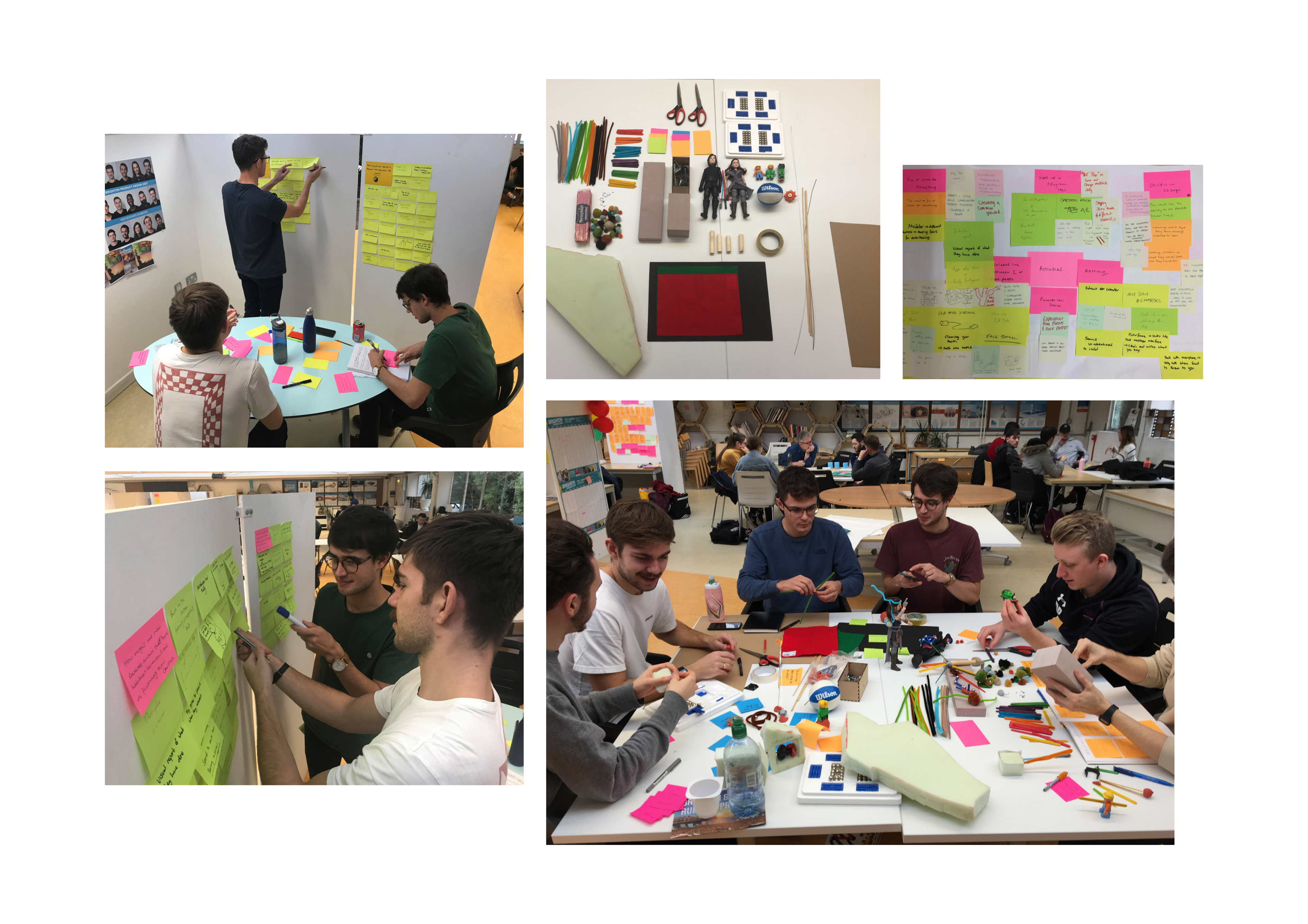 Over 100 initial design concepts generated and then reduced to 12 study sketches via idea evaluation methods.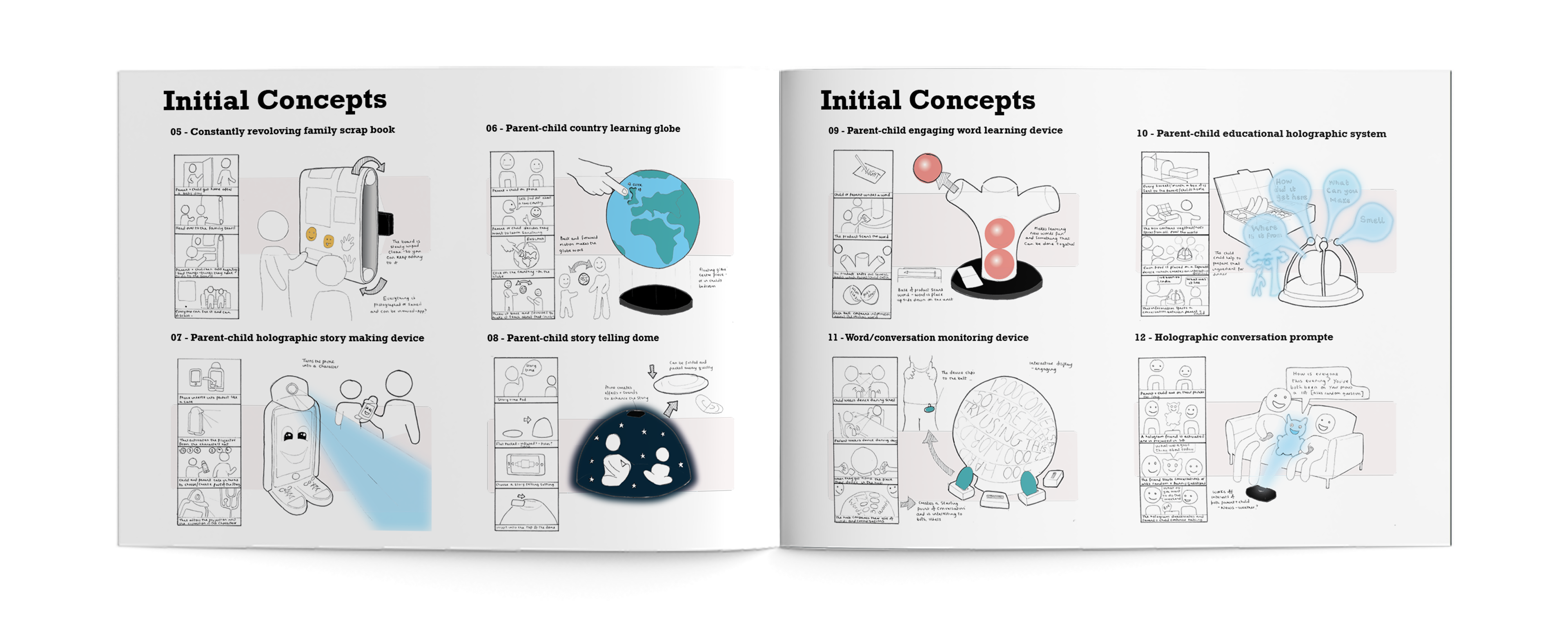 Using task analysis and user journey to understand the products usage and emotional attachment from the users point of view.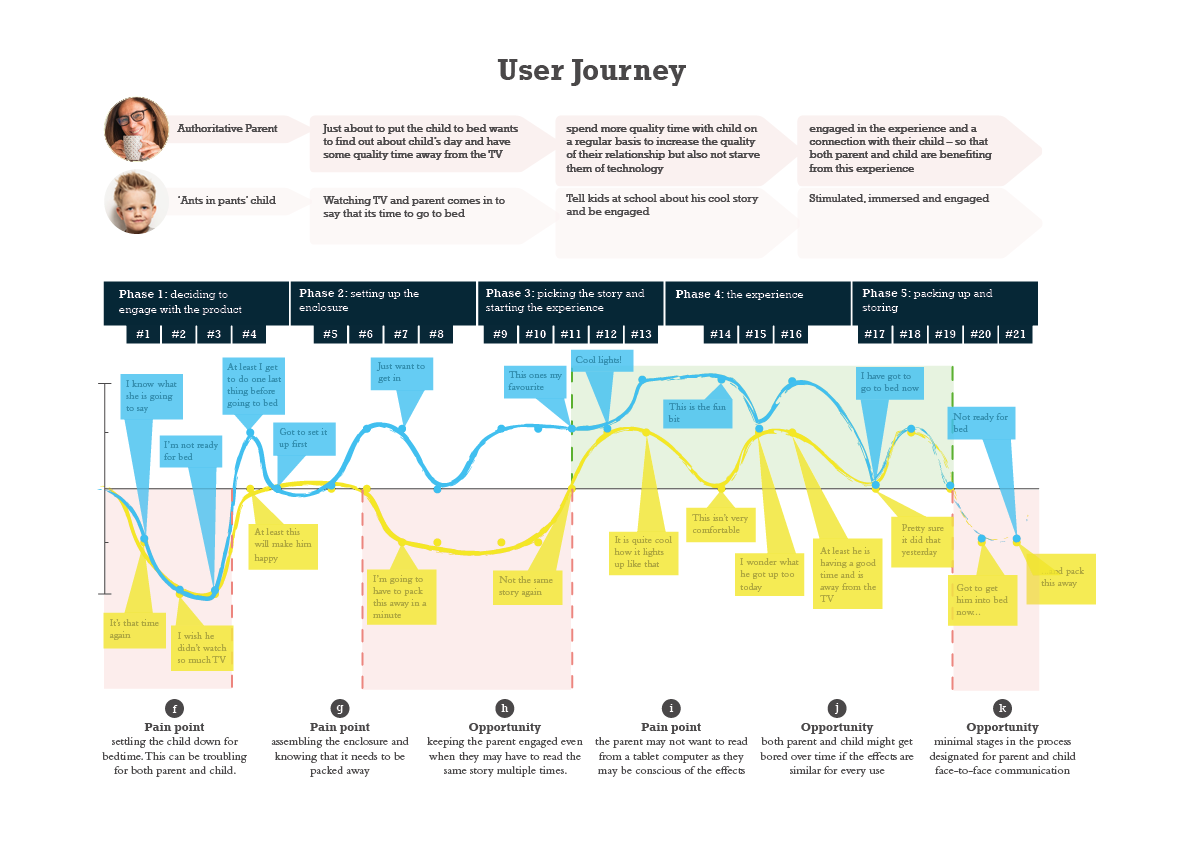 Using wire-framing, user testing, UX design principle and Adobe XD to develop the mobile application.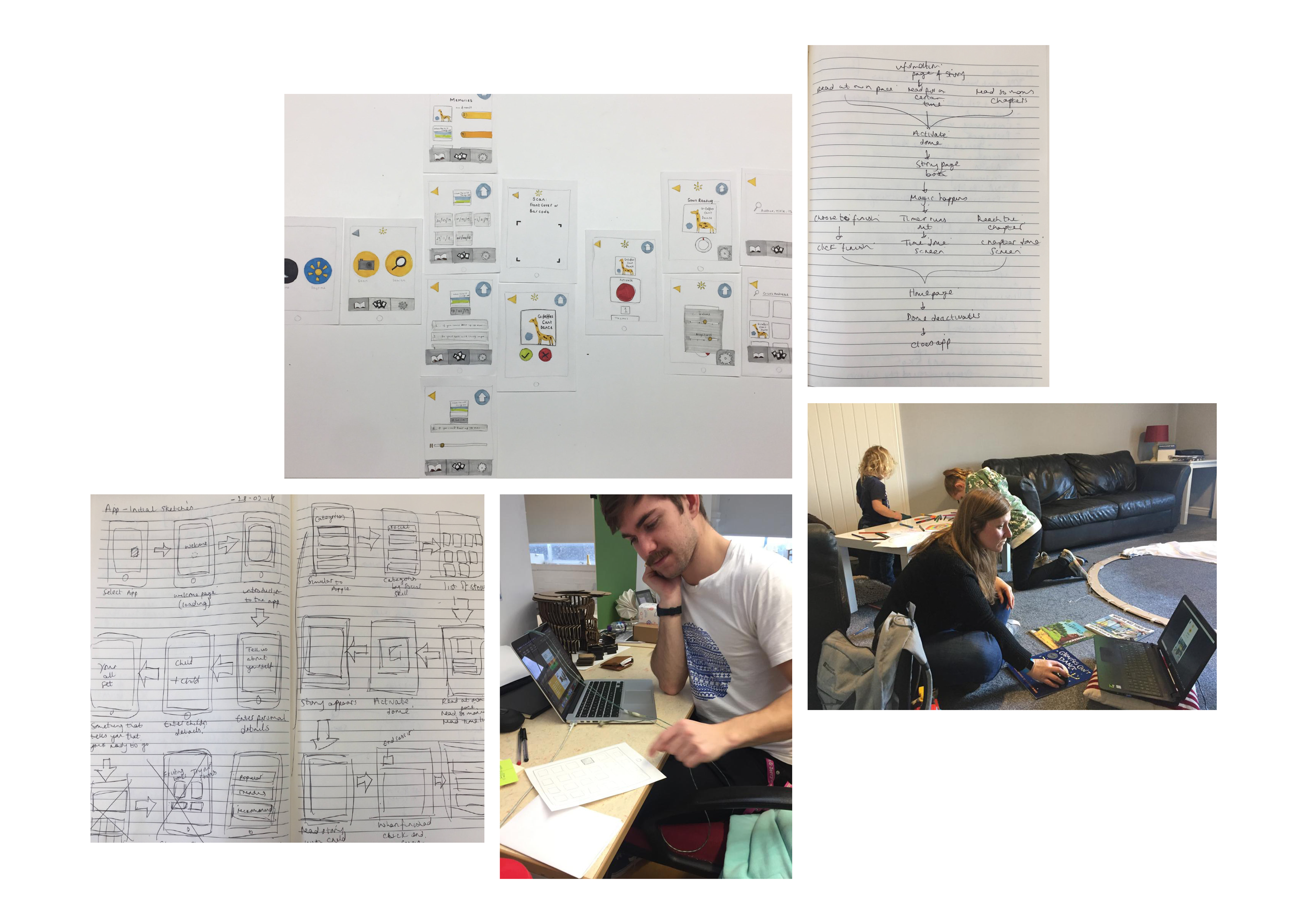 Solving problems through constant modelling and user testing.